Dari Battle.net ke Steam
Destiny 2 akan berada di Steam pada 1 Oktober, pada hari yang sama Shadowkeep dan New Light dilancarkan. Pemain yang sedia ada boleh mendaftar untuk memindahkan kandungan digital Destiny mereka bermula pada 20 Ogos. Jika tidak anda mungkin akan kehilangan kandungan digital anda – expansions, pas dan Silver dll.
"Unfortunately, Destiny will no longer be available on Blizzard's Battle.net after October 1. We hope you'll follow us to our new home to continue your journey. It just wouldn't be the same without you."

Dukacita dimaklumkan bahawa Destiny tidak akan lagi berada di Battle.net Blizzard selepas 1 Oktober. Kami berharap anda akan bersama-sama kami ke rumah baru untuk meneruskan perjalanan. Ianya tidak akan sama tanpa anda semua.
Bungie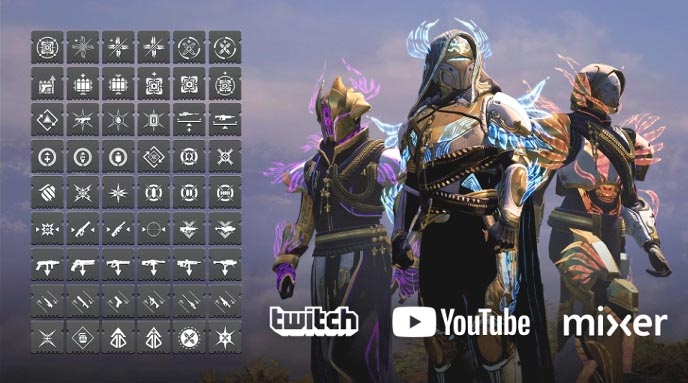 Pilih clan Destiny 2 anda — satu sahaja
Sekiranya anda berada dalam clan Destiny yang pelbagai, anda mungkin perlu pilih satu sahaja dari clan tersebut kerana ini adalah cross save dan bukan cross play. 
Mungkin juga anda menganggap semua mengenai cross save ini adalah tidak berbaloi, anda boleh menutup fungsi cross play dan kembali kepada karakter asal dalam platform asal. 
See Also: Capcom memilih beberapa fans untuk menguji Resident Evil baru!, Unifi memberikan #khabarbaik dengan mengumumkan unifi Air, unifi Lite dan myunifi APP!, NZXT mengumumkan ketibaan H Series dan H510 baru!, Apex Legends streamer banned sebab dapat tembakan nasib, Moderator terpedaya, Ninja kena hack di Instagram!, Perkara Penting Anda Perlu Tahu Sebelum Membeli Monitor Untuk Gaming
Nak tahu macam-macam lagi informasi terbaru mengenai games & computer? Jom usha:-
Facebook RacunTech (https://www.facebook.com/TechRacun/)
Instagram RacunTech (https://www.instagram.com/racun.tech/)
YouTube RacunTech (https://www.youtube.com/c/racuntech)
& tak lupa jugak jangan lupa follow Racun Studio!
Facebook Racun Studio (https://www.facebook.com/racunstudio/)
Instagram Racun Studio (https://www.instagram.com/racun.studio/)
Kalau nak beli computer & pc area shah alam boleh pm kami