Terima kasih yang tak terhingga kepada pihak Adata yang memberi kami peluang untuk me"review" RAM yang terbaru dari pada Adata, iaitu SPECTRIX D41 DDR4 RGB, yang dikatakan boleh overclock sampai 5000MHz? Gila tinggi tu beb. Tapi sebelum tu, jom kita tengok spesifikasi SPECTRIX D41 ni dulu.
In fact, one of our PC modder malaysia yang terkenal, Hamman Chronicle, dah dah pasang SPECTRIX D41 sendiri kat PC yang beliau pakai, siap watercooling lagi, dan kalau kita tengok, gabungan SPECTRIX D41 dengan motherboard RGB, dan kipas RGB ni, membuatkan SPECTRIX D41 sangat-sangat cantik dan outstanding.
A quick tour of D41 Ram model from XPG Global

Posted by HammanChronicle on Monday, April 30, 2018
Video Credit to HammanChronicle
RGB LED yang boleh ubah suai.
Kita gamers memang suka kalau gaming PC komponen kita ni siap sekali dengan RGB color, kan? Sebab tu SPECTRIX D41 ni pun tak ketinggalan dengan RGB flair yang stunning dan cantik!
Dan yang paling penting sekali, SPECTRIX D41 ni, dia punya RGB color boleh control guna Application dia yang korang boleh download FREE, dan dia juga support Motherboard RGB light Sync daripada motherboard Asus, Gigabyte, MSI, dan ASrock, tidak seperti sesetengah RAM yang hanya support RGB sync pada hanya sesetengah motherboard. Video kat bawah ni kita nak tunjuk sikit macam mana nak guna Apps utk control SPECTRIX D41 punya RGB color.
Performance yang mantap!
SPECTRIX D41 kalau dari segi review daripada PC enthusiast daripada luar negara, memang dia orang sendiri kata performance SPECTRIX D41 ni menang power gila. Sebabnya boleh overclock from 2666MHz kepada 5000MHz, power tu beb.
Dan paling best sekali, SPECTRIX D41 ni support Intel® Extreme X299 2666MHz and AMD AM4 / Ryzen platforms, so boleh di katakan, SPECTRIX D41 support semua platforms.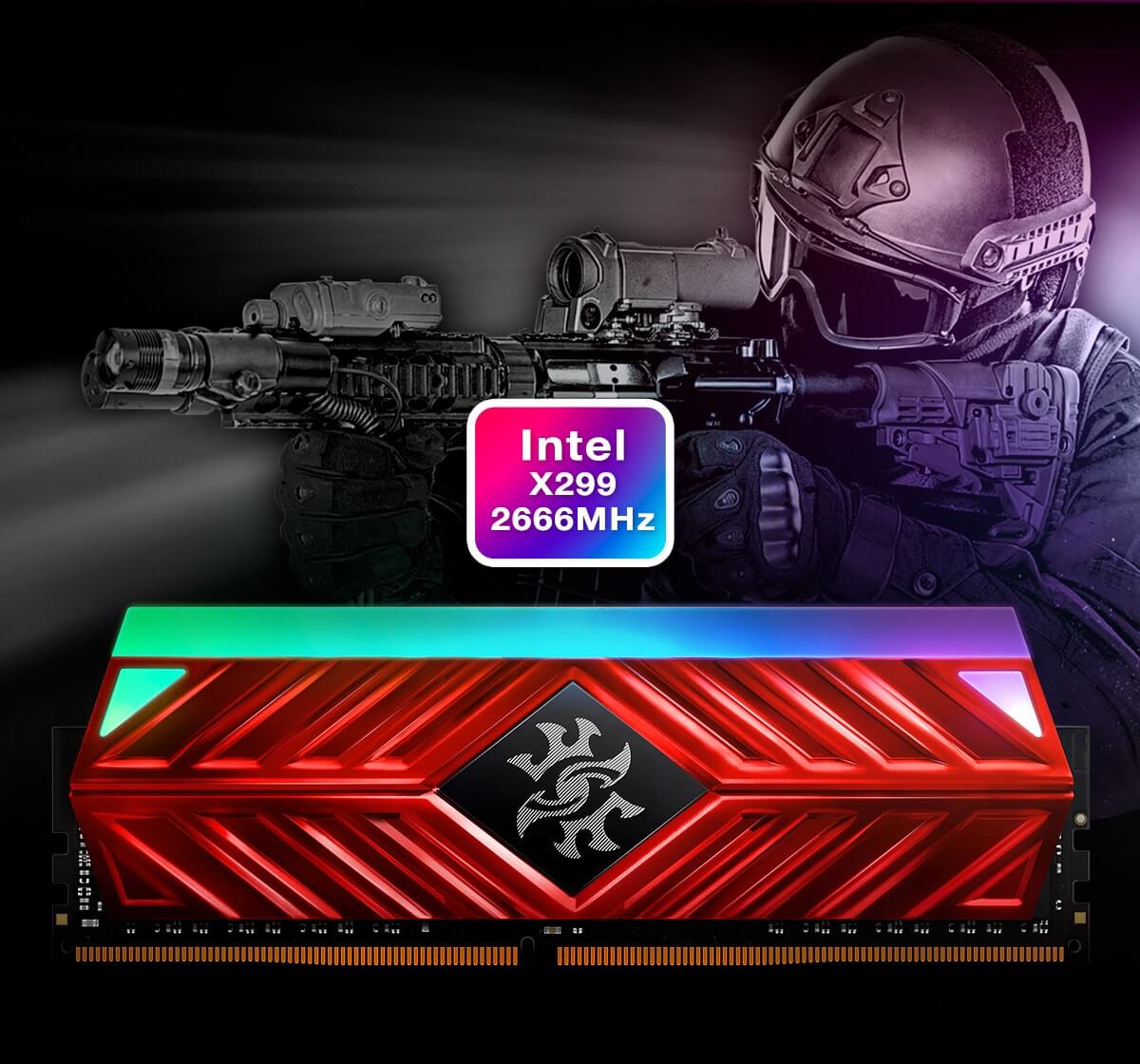 Build Quality yang padu!
SPECTRIX D41 adalah di-design dengan chip-chip yang berkualiti tinggi, untuk memastikan ketahanan yang lama, dah menjamin kestabilan walaupun dalam keadaan overclock. 10 lapis PCB yang ada bersama RAM ni menambahkan signal transfer yang padu, serta stabiliti yang mantap kepada SPECTRIX D41. Dan cover SPECTRIX D41 ataupun heatsink dia adalah diperbuat daripada alumium yang tahan haba, dan membuatkan SPECTRIX D41 adalah lebih reliable dan stable utk kegunaan biasa ataupun overclock.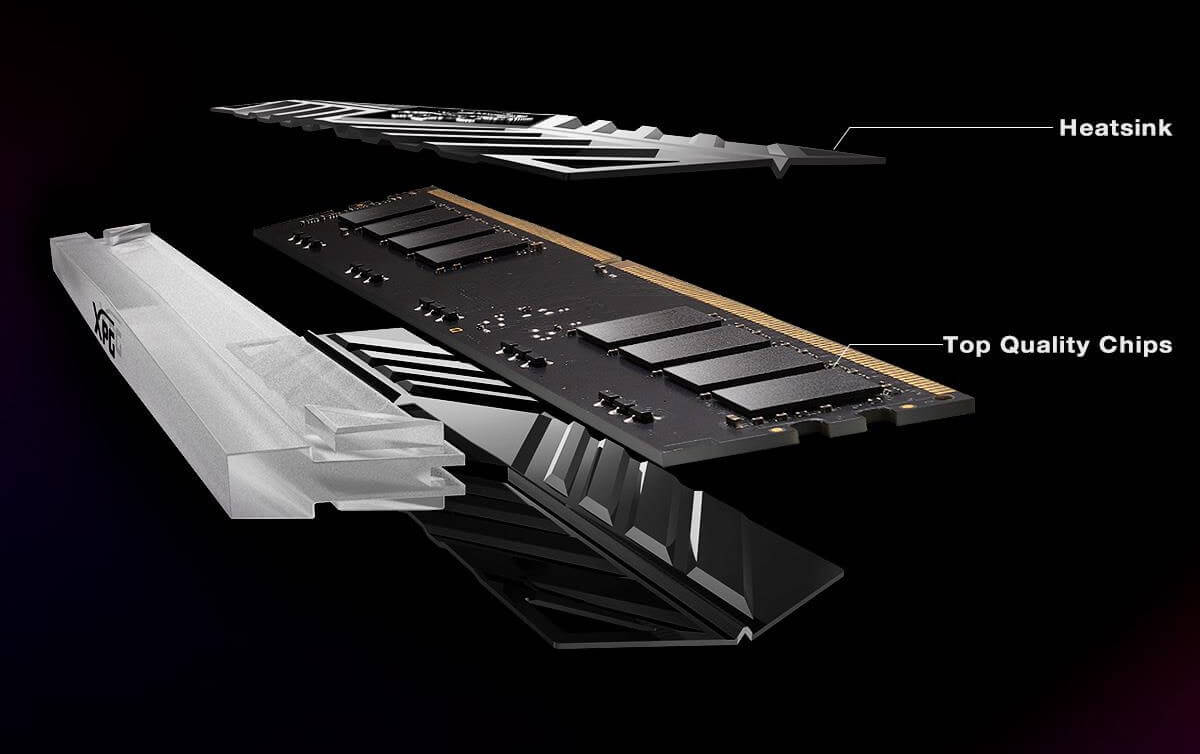 Overclock yang simple Intel® XMP 2.0
Satu features yang menarik di mana korang tak perlu pun godeh-godeh BIOS untuk overclock RAM, dengan SPECTRIX D41 korang just boleh simply download je Intel® XMP 2.0 dan boleh overclock terus menggunakan application yang mudah.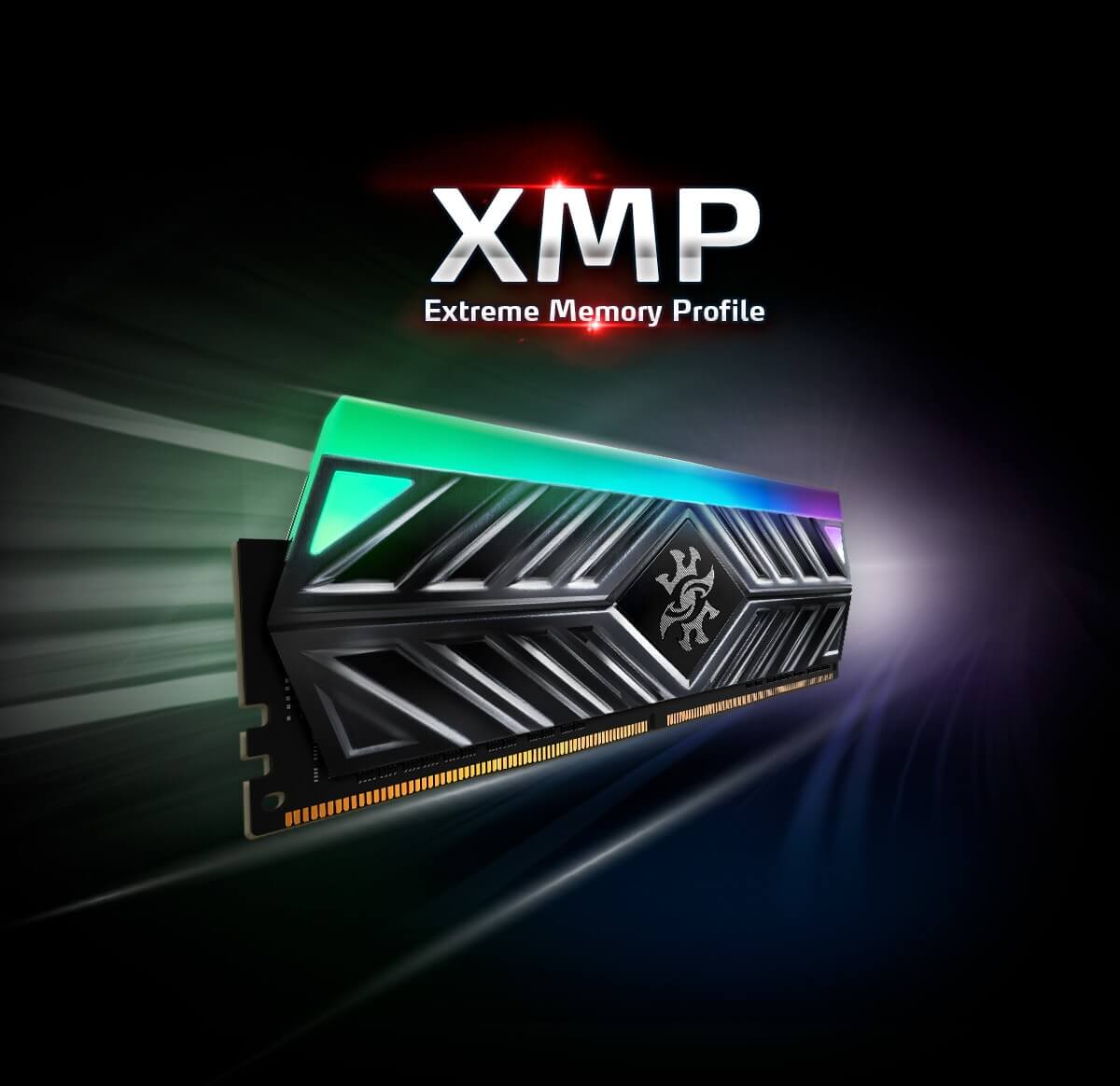 So, kalau korang mencari RAM yang berkualiti, boleh overlock tinggi, dan hebat dari segi stability dan performance, SPECTRIX D41 adalah pilihan yang tepat.